Last Minute Cookies for Santa!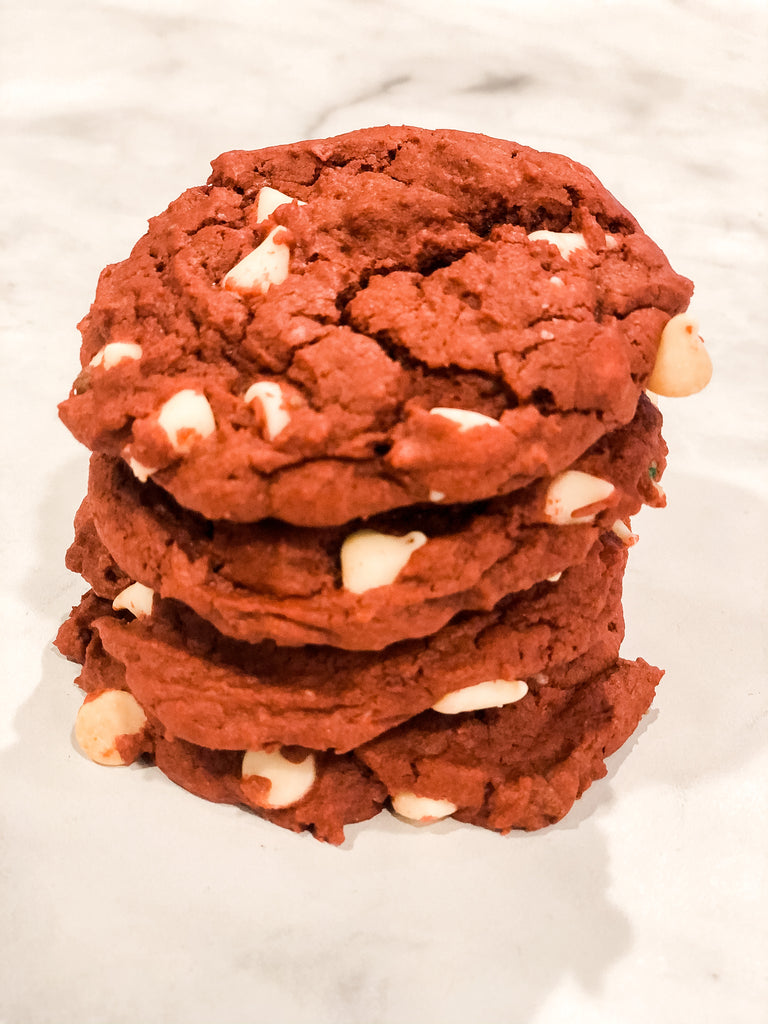 Too busy this week to make those cookies for Santa that you had envisioned? Forgot to buy some from me? Well in 22 minutes from start to finish you can have the most delicious cookies ready to leave for Santa!
The idea for these simply came from having a box of cake mix that I was never going to use and being burnt out from making all of the fancy holiday cookies for you. I love making them and the joy that it brings both you and I is truly why I do what I do. Even though I'm sure Santa prefers my fancy cookies, I'm sure he will let me slide this year. 
First, I have created many recipes so after years and years you start to know the science and ratios of wet to dry that would work to make a cookie. I actually created this recipe as a way to quickly make 30 dozen cookies for the teachers at my sons school this year. It was such an honor to make them and if you were one of the lucky recipients and loved these you can now make them at home. They are made with red velvet cake mix, I'm not sure if they would work with another mix as I have never tried but I will try it. These are so easy to make with kids hanging on you too! 😉😉
RECIPE
1 box of red velvet cake mix
1/3c canola oil
2 eggs
1c white chocolate chips
Combine all ingredients. I use the paddle on my kitchenaid mixer but you can easily use a hand mixer. Use a medium cookie scoop or about 1.5 tablespoons of dough spaced out 12 on a baking sheet. Bake at 350 for 12 mins. They will look gooey and not done but they are. They will set more as you let them cool. Makes 15 cookies. 

Enjoy them as a family and leave some on a plate for Santa. Tag me or let me know if you try it!
~Jenna